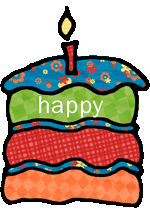 guess what?i got birthday presents from mak enda's family!yah..nie mesti wanney nyer keje la nih!siap soal siasat aku ala2 CSI pasal buku pe yang paling aku idamkan!!heh..hampeh nyer cuz..anyway.thanks to all of u.remember my birthday walaupon dapat present lambat..i dont care as long kome sume ingat hari lahir aku nih..haha (sejak bila plak aku pandai ckp dialek perak nih?!)hihihi...

best2! terharu bagai nak gila...pandai an ko!dah nak gi puncak alam baru ko buat aku tangkap leleh.
pe hadiah nyer??
heee~
pandai ko goreng aku tanye pasal author faveret aku an jane austen!!haih..sabar je lar...ko mmg pandai buat aku tacin la...

thanks!XOXO